Hi there,
I'm trying to create the following between dropbox and wordpress:
Upload .png to dropbox folder
Auto upload .png to wordpress media
Create new post in "custom post type"
Attach uploaded file as featured image
Publish
The workflow seems pretty straightforward but unfortunately dropbox doesn't seem to share the direct file to wordpress, rather some dynamic share link which wordpress can't parse.
I've tried:
The File / Direct Media / Share Links 
Using a combination of the above with paths and extensions
manually testing a direct upload from dropbox
Finding a wordpress plugin that parses dropbox links
I can't seem to find a solution.
All I need is a direct link to the file and wordpress would accept the upload, but there seems to be no way of generating one.
I'd really appreciate any ideas / suggestions
Thanks in advance
Best answer by CIA-Zapier 17 March 2020, 22:06
Hi Liz,
Thanks for the quick response.
I have accomplished the task using google drive instead, however I'm still curious as to why using dropbox causes the error.

In Drive you can use the file object with no issue:
 


However dropbox does not link direct to the file object it seems, rather a dynamic forwarder of some sort which results in: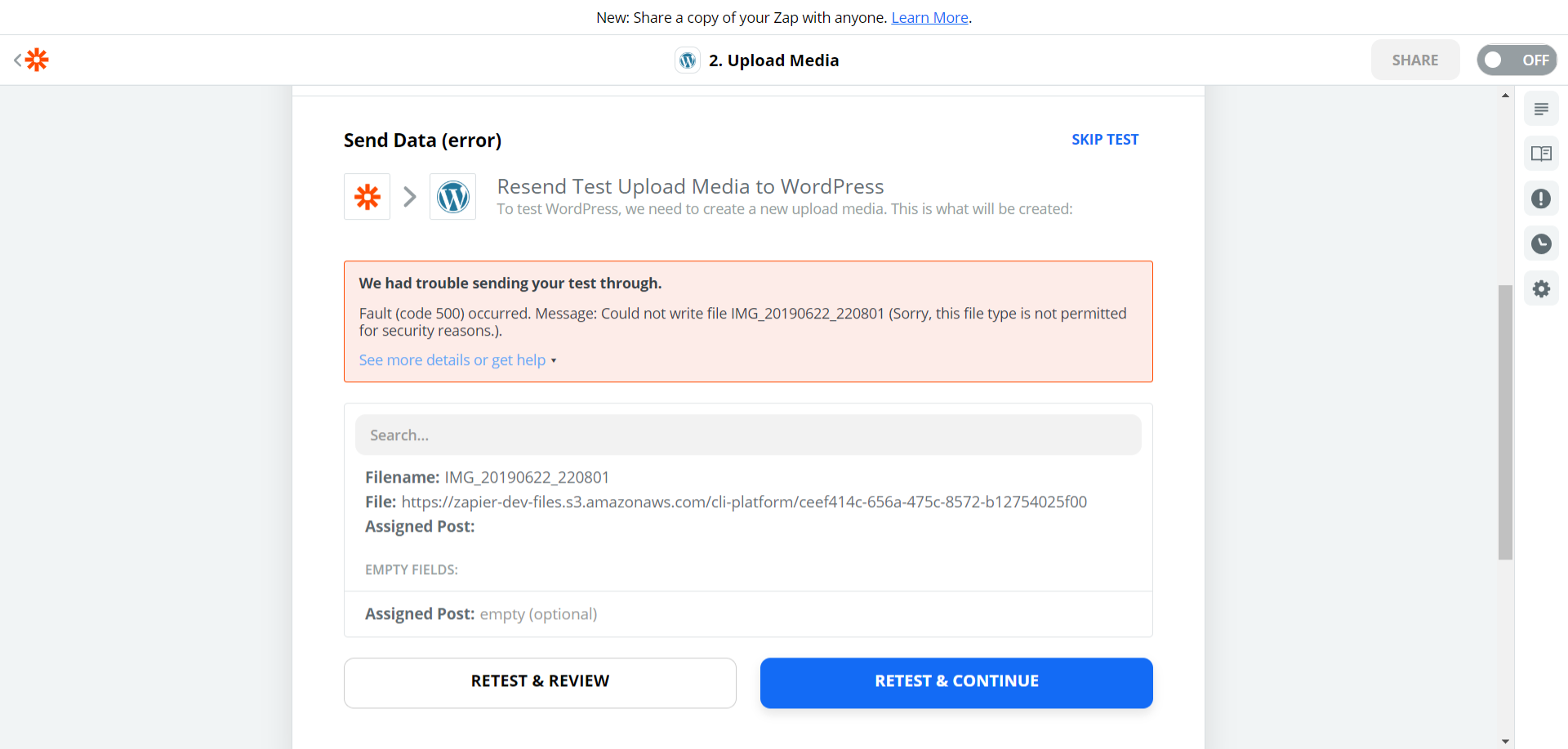 And there seems to be no way around it.
View original