I created a zap to connect Google Drive integration with the custom zap. But the problem is to get audio or video file from Google Drive folder. 
I'm not able to get access to a file so that I can use for further process. I want to download and save a file locally. 
If anyone have any idea about the problem. I am looking forward to hear thoughts from the community. 
Best answer by nicksimard 17 April 2020, 00:42
Hi Joe,
Thanks for clarifying! Yes, that should be possible. Assuming your trigger is New File or New File in Folder for Google Drive, you would then map this on your Vimeo step: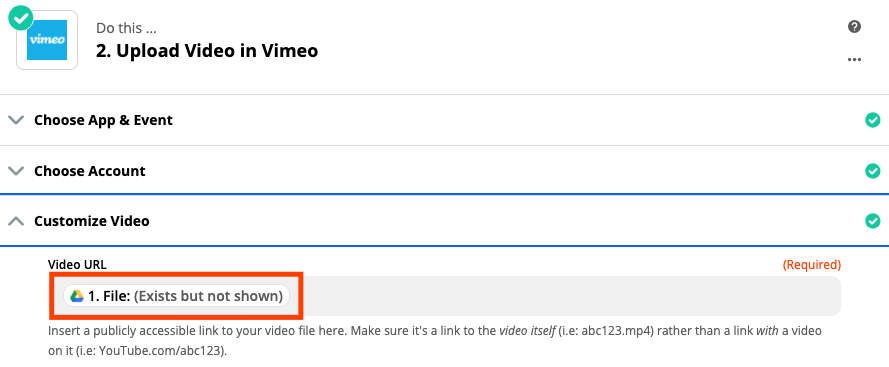 You'll want to make sure it's the one that says File (Exists but not shown). If you haven't tried that yet, would you mind given it a shot to see if it works for you?
View original