Hey there - first post!
I'm using Shopify's Create Order Zap to create an order from an external marketplace. I've been able to trigger the zap from an incoming order email, and I'm able to create the order in Shopify, however experiencing a couple issues and I'm hoping to find out if it's a shortcoming of the Shopify Create Order Zap, or if I'm doing something wrong (in Zapier or in Shopify):
Tax - I'm not seeing any taxes in the created order. I'm pretty sure I've configured Shopify correctly to apply 10% tax for my country (Australia) and I've confirmed the shipping address is being recognized by Shopify as bein Australia. But, I'm just seeing the item price with no tax.
Paid by Customer - While the Shopify Zap can set the STATUS to Paid, the order still shows as $0 paid by customer. I need it to show the correct paid by customer amount.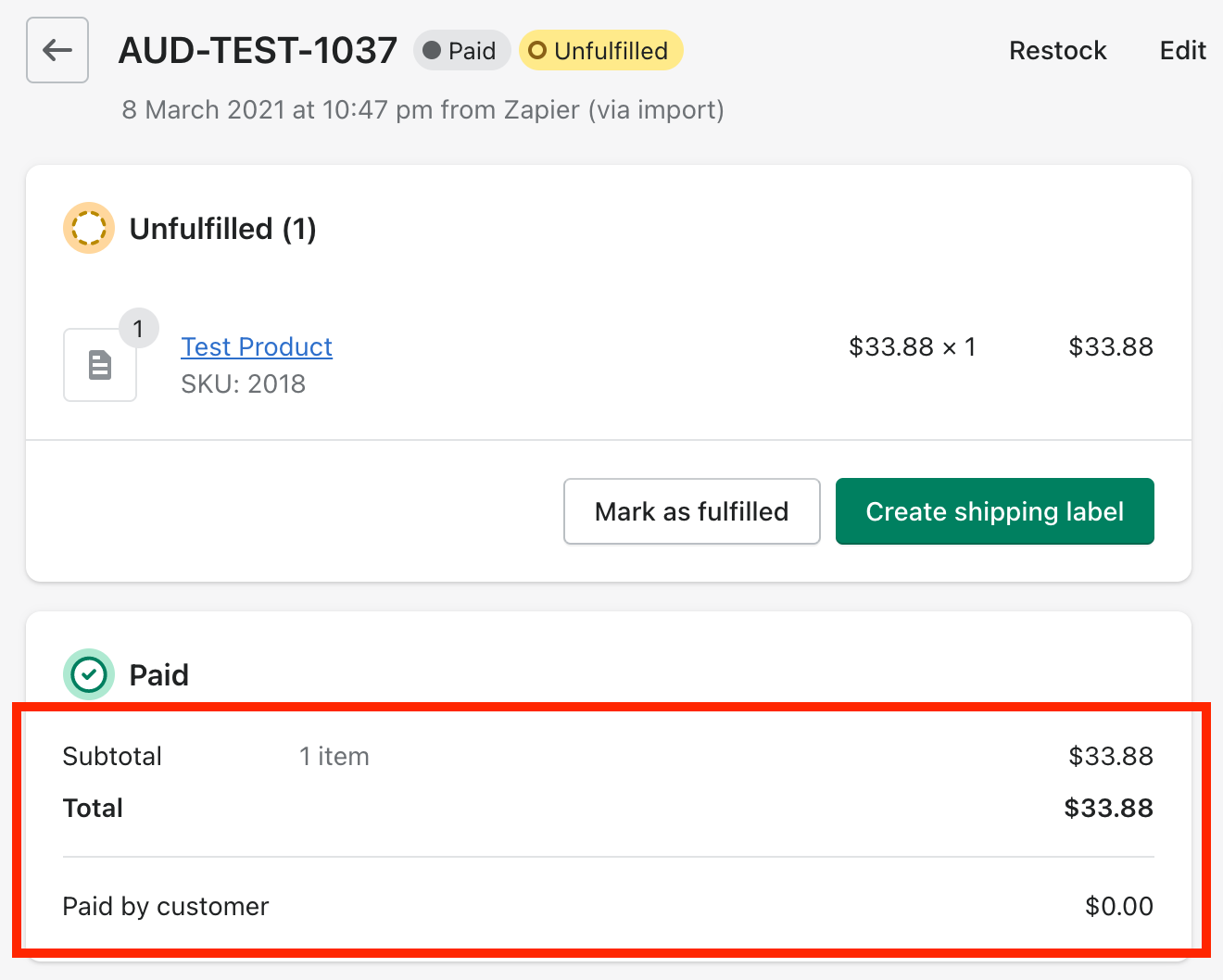 Q) Are these known shortcomings of Shopify's Zap or am I doing something wrong? :(
Appreciate any help!
Tanks.
Best answer by Liz_Roberts 15 March 2021, 15:32
Hi @ZapNoob34 ,
Thanks for reaching out! I see that Jeremey in Support has been in touch and provided the below response which I am sharing in case other members have a similar question: 
Currently, I'm afraid it's not possible to apply tax to the order or update the "Paid by Customer Amount." We do have feature requests open for both of these issues though, and I've made sure to add your email to those internal requests. If we do add this functionality in the future, we'll be sure to let you know.
View original