Hello,
I would like to connect a specific event of my calendly to a Get response List but when i can't choose which calendly event i want to connect to Get Response...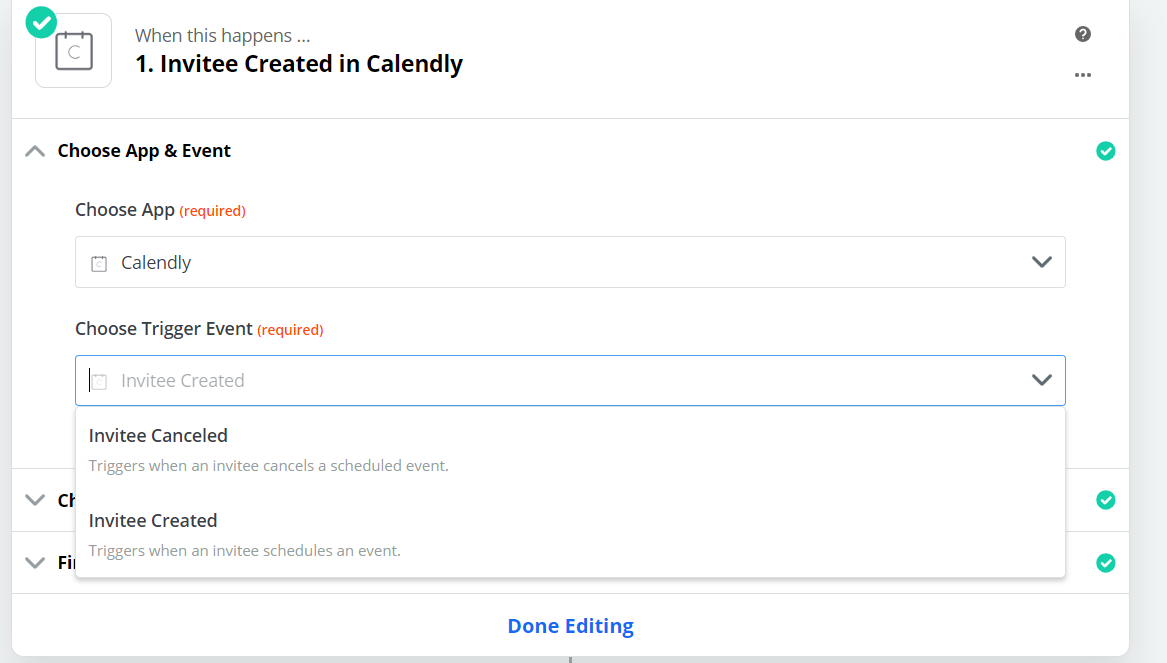 Then i try to create a filter, by asking to continue only if the name of the event contain the words of the event i want to link but zappier automatically choosed another event of my calendly :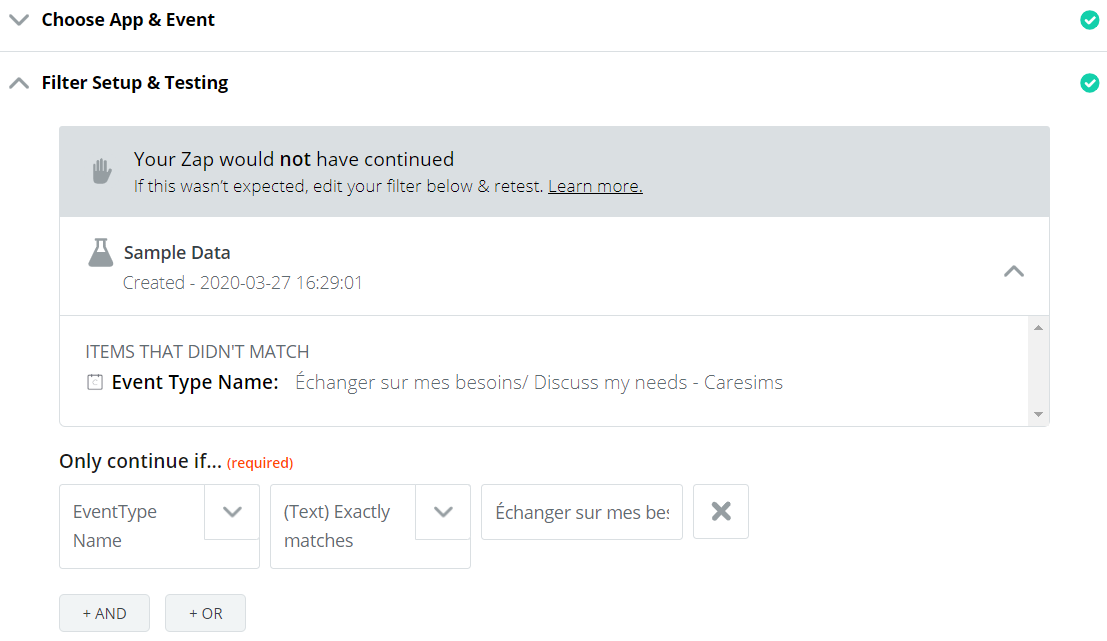 Someone here already succeeded to select an Calendly event ? Could you please help me ? 
Best answer by Danvers 2 April 2020, 12:59
Hi @Medusims.co, I'm sorry for the delay in coming back to you on this!
You did absolutely the right thing in setting up a filter, nice job
When you set up a filter the Zap will test it with the information that's currently in the Zap. In this case the event that you can see when you test the filter is the one that was found when the Zap looked for samples from the Calendly trigger. 
If you finish the other steps in the Zap and then turn it on, then it should work as you need it to 
View original