We had a Zap that was working up until recently, and it's now producing the following "Cannot read property 'type' of undefined" error:
The zap is triggered when an Acuity meeting happens. This action that fails is a "find" function to see if the booked client's email exists in our Infinity database.
As you can see, I am only looking up one data point (email) in a particular 'board' on infinity: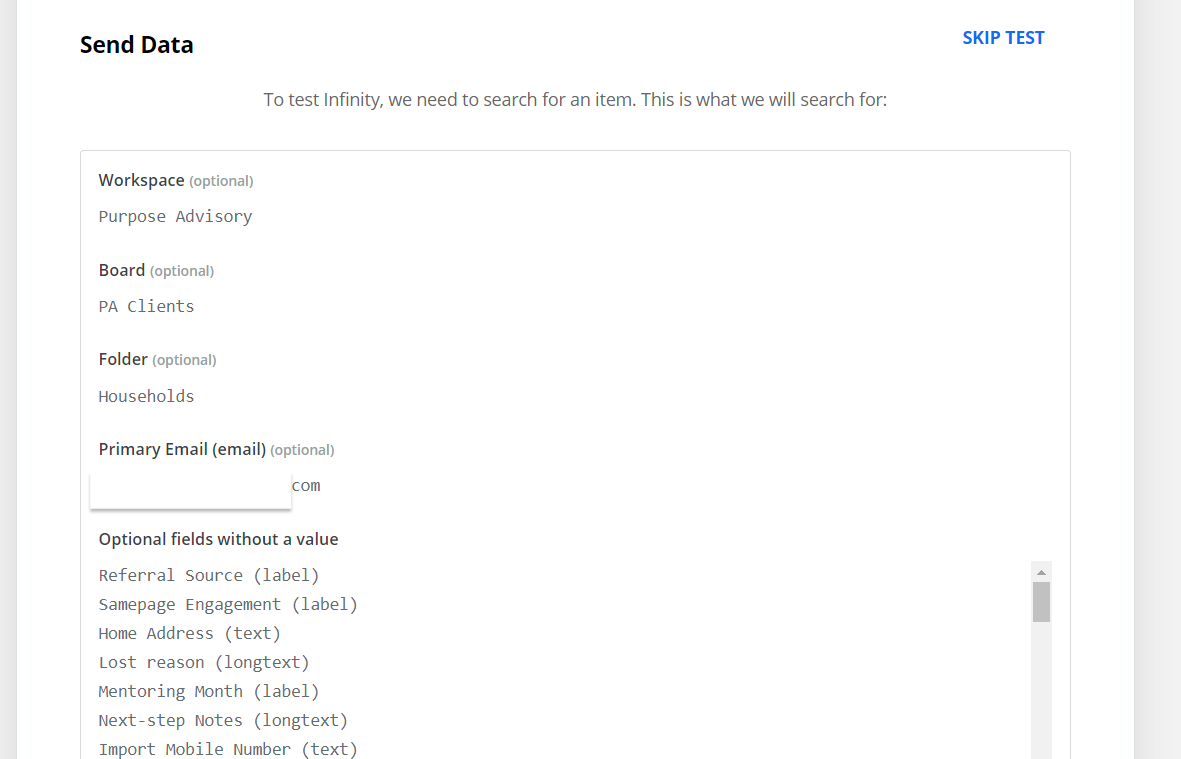 In this test case, the test email DOES exist in the database, so it should return the associated item ID. But instead it now produces the error above.
Any help would be much appreciated.
Warm regards,
Tristan
Best answer by Tristan Scifo 15 December 2020, 22:07
Hi Andrew, thanks for checking in.

Sadly not yet. I've been regularly in touch working with Infinity for them to resolve this issue and they've done a lot of development work on attempting to fix this issue, but still no solution as of yet.
View original