Hello Everyone!
I am trying to setup a zap where when a new comment is posted in a Basecamp project, that note UPDATES a Mailchimp campaign and then SENDS the campaign.
I'm able to throw the comment from Basecamp into a new campaign "Create Campaign in Mailchimp" and then send the campaign "Send Campaign in Mailchimp".
But my problem is, I don't want a new campaign created every single time. I just want a Mailchimp campaign to be edited THEN sent. Is this possible? (see attached photos).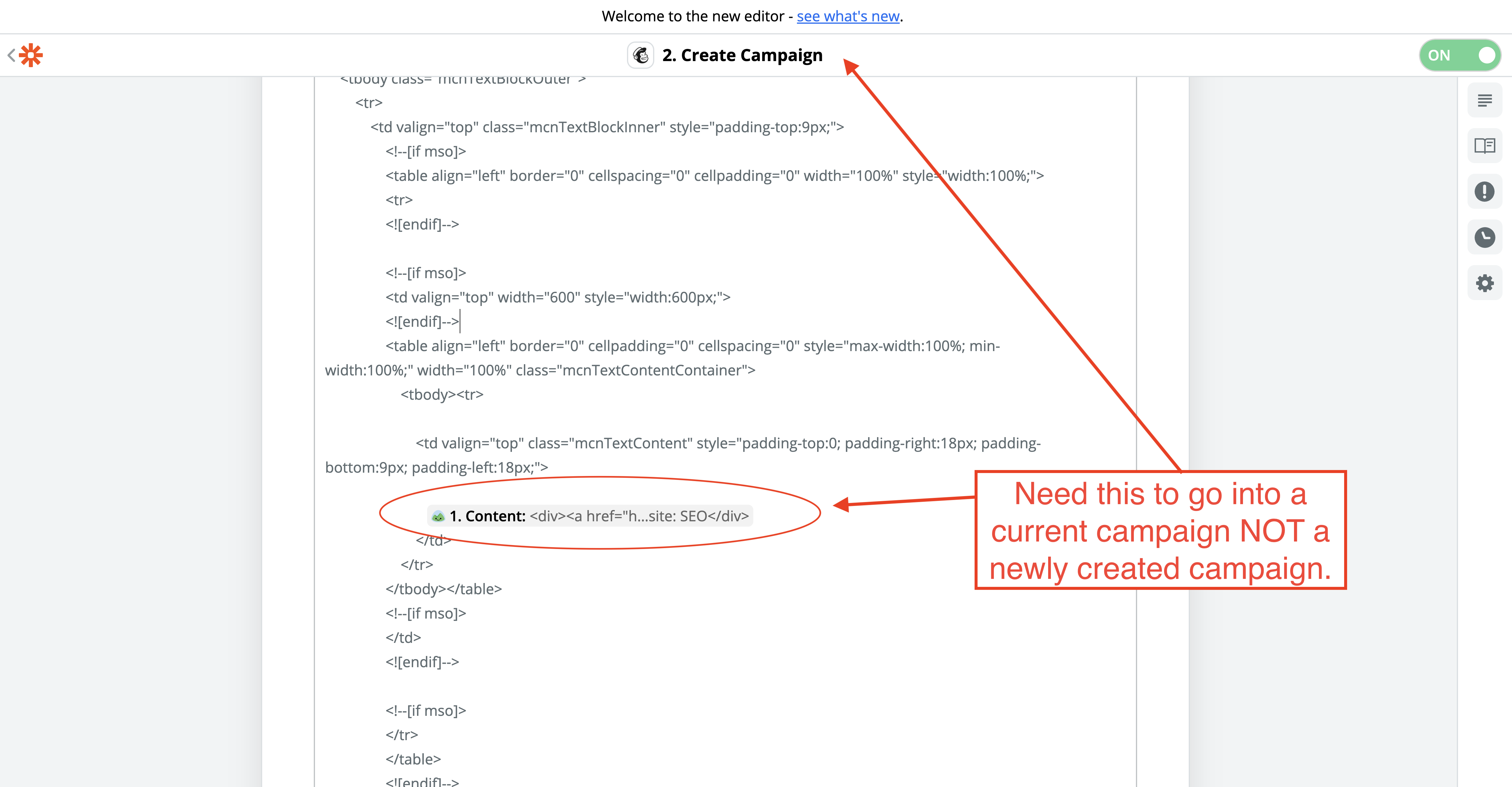 Best answer by TheDavidJohnson 11 October 2019, 18:33
View original