I want to automate transactions between Amazon Seller Central and QuickBooks Online account. 
Please help me with the step wise process and also the correct fields to choose.
Best answer by nicksimard 13 August 2020, 01:20
Hi @Neetu Rana!
In order to properly guide you on setting up a Zap we'll need a bit more information from you. 
Which QuickBooks Online action are you trying to use: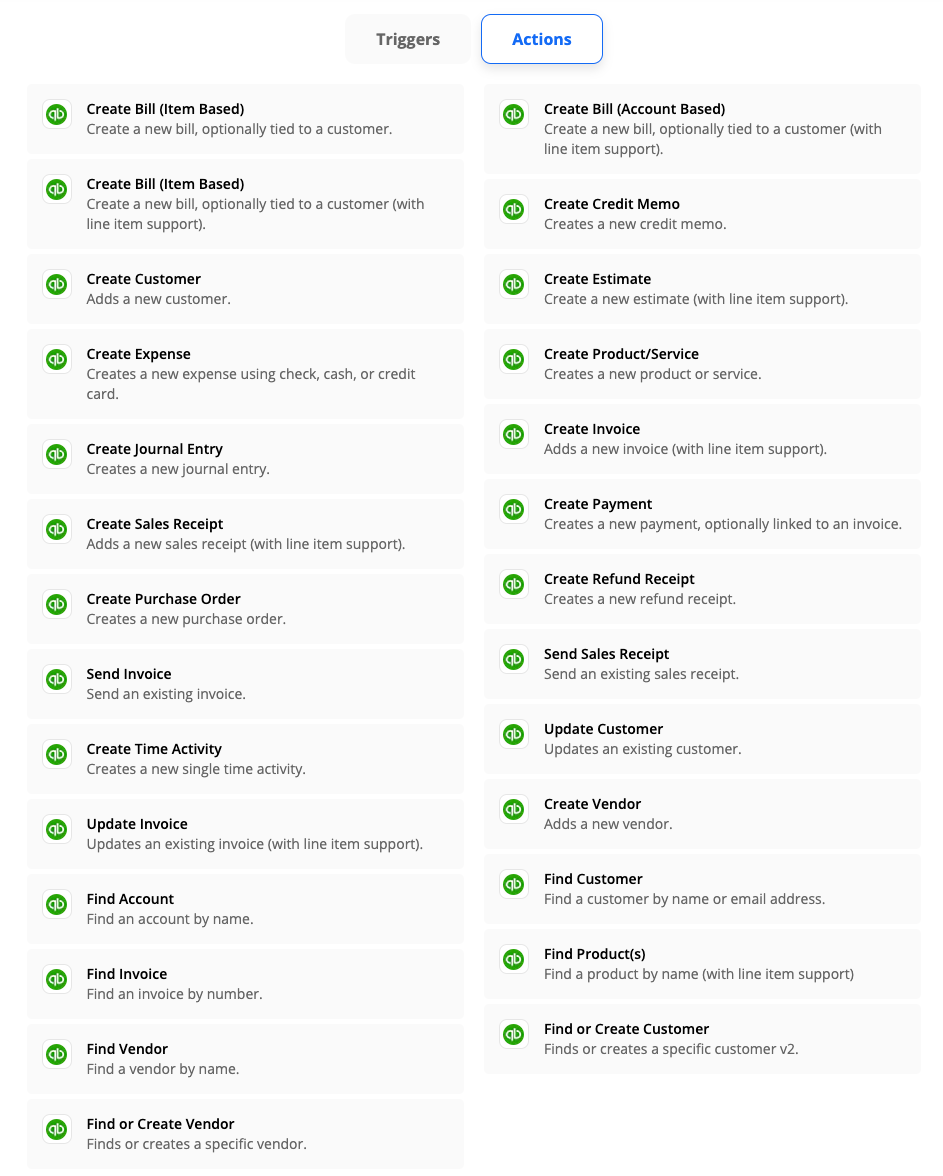 The fields that you map would depend on which of the actions you're using, what is provided by Amazon Seller Central and what you actually want to record.
You can get started (if you haven't already done so) by going here and choosing the trigger and action from the dropdowns:

View original