I am not unfamiliar with some scripting - not coding. I am a cartoonist, not a programmer.
I can hack through IOS Shortcuts to build a shortcut that does this. I suspect Zapier is really much the same in function.
I post an image at the blog, and want that to tweet. Most everything comes through fine. The posts tags are of course, tweeted as just words. It seems deviously difficult just to get the hashtag mark set to the front of any of those. 
There are only ever a few, but never a fixed number of tags.
Zapier offers a 'Ghost>Tweet with tags' action. I cannot figure out out how to get that zap to do what it claims to do. Yea, I can drop in the Tags variable from the Ghost post in the straight 'Ghost to Twitter zap'. The Zap which says Post with tags, has a Formatter action. 
Now this obviously needs some kind of split and repeat, or count function, and a replace. It also needs to put the # concantenated to the first character of every word.
This seems like such an obvious thing. I'm sure someone has done it. and I could spend three or four hours of back and forth when I really would rather be drawing cartoons. 
Help?
Best answer by Troy Tessalone 2 May 2021, 17:59
@dougrogers 
Depends on how the data is structured for the tags.
Try 2 Formatter > Utilities > Text to Line Items steps.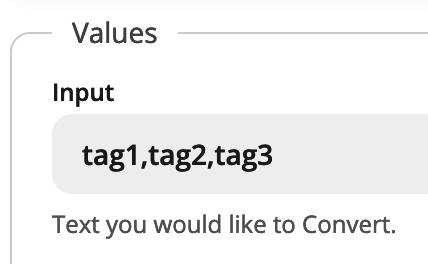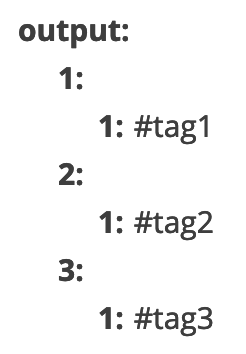 View original