We are building our first app integration with Dynamic Fields, but are getting a "Got a non-object result" error message when testing the Zap that uses the integration...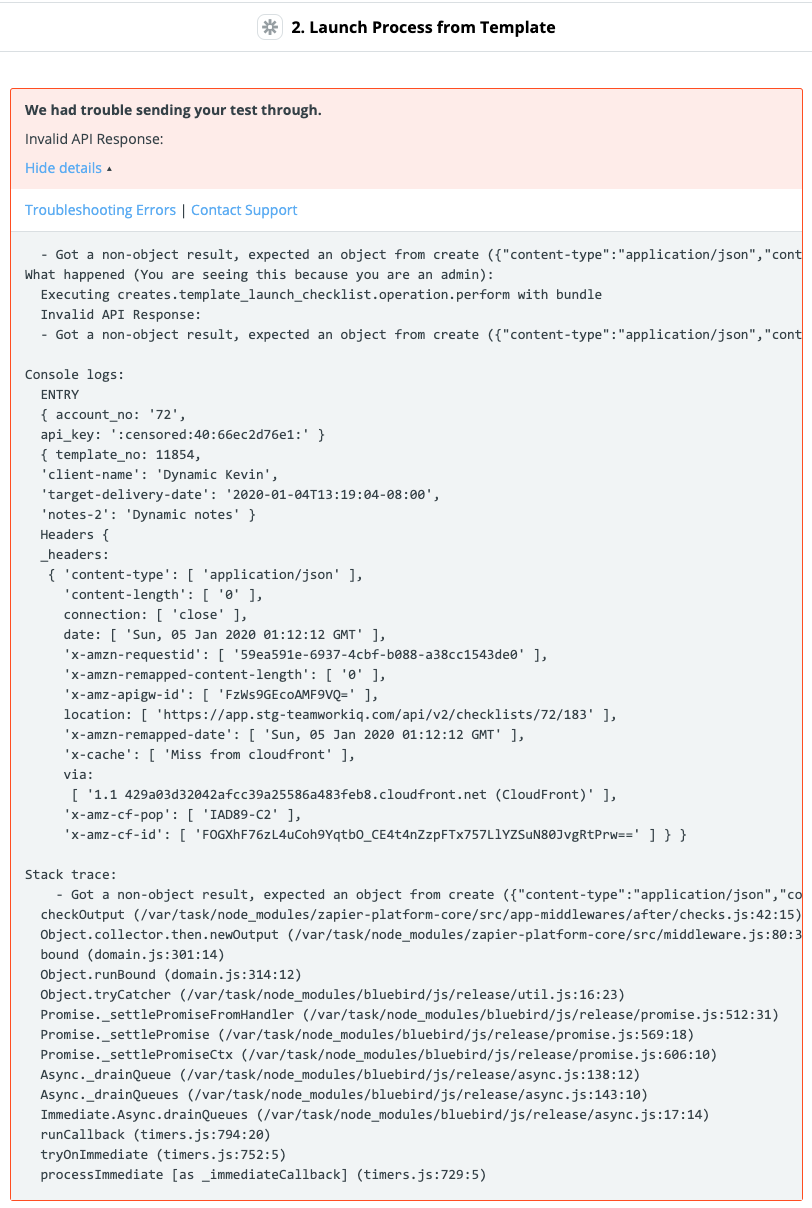 The app Action integration is set up like this...
Notice that the "results" we return are the response.headers as a JSON String (see 2nd image below). That's because if we parse the response.headers first, when we test the below Zapier complains that we did not return a string (see 1st image below).
We get an "[object Object]" is not a String ERROR if we parse the headers and return an OBJECT...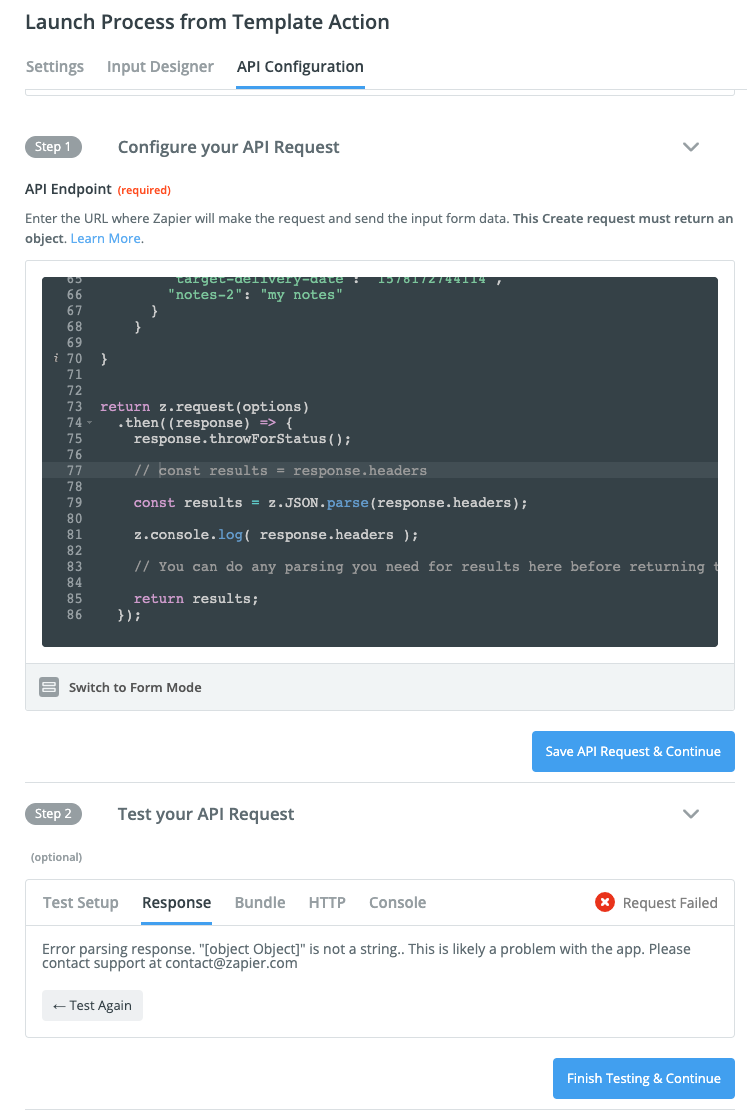 We return a STRING... (the response.headers as JSON), we get no error on this step. BUT... in the Zap shown at the top of this post we get the "Got a non-object response' error.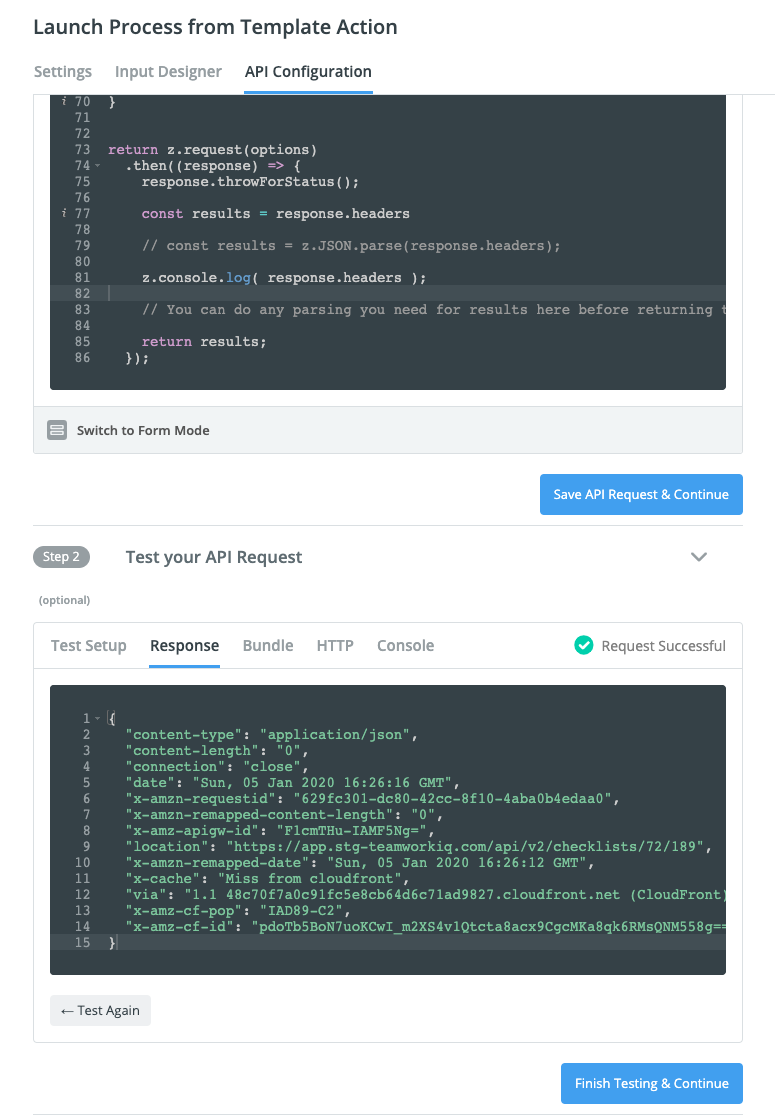 Thus one step requires us to return a STRING, then the next step demands an OBJECT.
What are we conceptually missing? What are we doing wrong? What do we need to do do get this working?
Thanks for your help!