How it Currently Works:
----------------------------------------
Zocuments API expects a dictionary for document merge data. In Zapier I've had to implement 2 input fields to associate dictionary keys (merge keys w/in the document template) and values (cells from a Google Sheet) to accomplish the build up of this dictionary.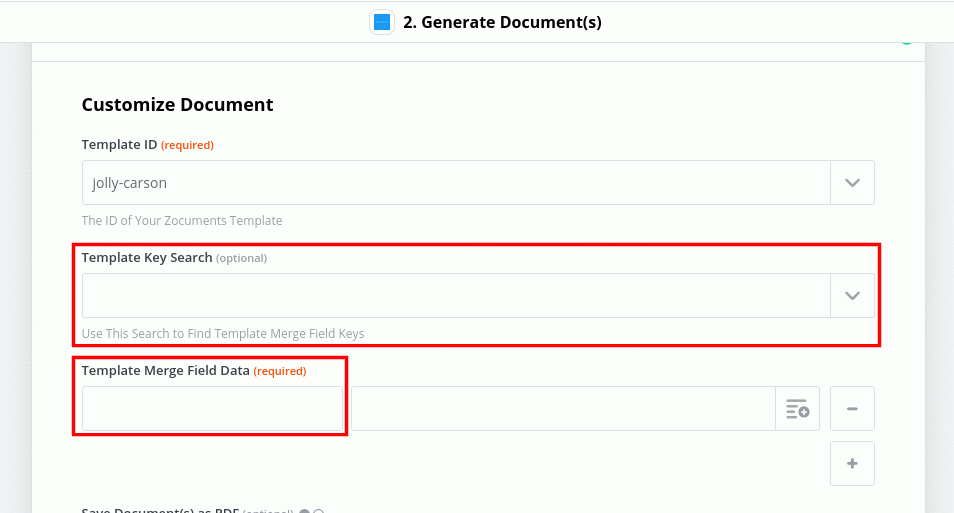 In the above screen shot, the Template Key Search input is populated by a Trigger so the user can copy/paste into the Template Merge Field Data key: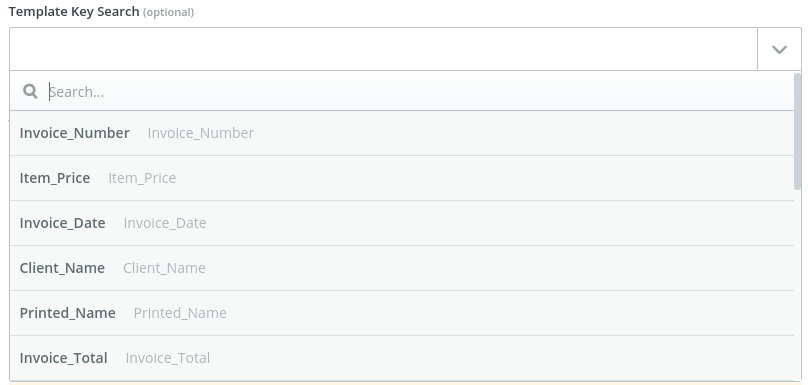 User must copy/paste from Template Key Search into left-hand key side of Template Merge Field Data. And repeat the process for as many key/value pairs needed.
This is somewhat cumbersome for the end-user to figure out, and requires lots of clicking/copying/pasting back and forth.
Proposed Alternative:
----------------------------------------
I would like to propose the key side of the dictionary inputs can also be populated w/ a Trigger just like the value side is

This would reduce the number of inputs, drastically decreases the click count, and would make for a better overall end-user experience.
Thoughts?
Best answer by Danvers 10 October 2019, 11:53
Hey @Zocuments! Thanks for the thoughtful feedback about the Zapier app builder!
@Andrew_Luhhu is right that the best thing to do if you have some feedback or a feature request is to drop the support team a line - this is true of the development platform as well. I've forwarded this message to the team to save you from having to type out your thoughts again, they'll be in touch as soon as possible
Of course you are more than welcome to discuss your thoughts about things like this on the Community, it can be great to bounce ideas of other people and we definitely don't want to stop you from doing that!
View original