Hey Zapier family,
I've been digging into using webhooks with a JS application i've been developing, to sync the data to our crm and generate some PDFs in real time.
The thing I'm struggling with is on the webhook catch quoting side.  A client can submit a quote and then I need to pass those line items on to the next step.  The line items will vary, and the number of line items will vary. 
So using mock data, i've got something like this: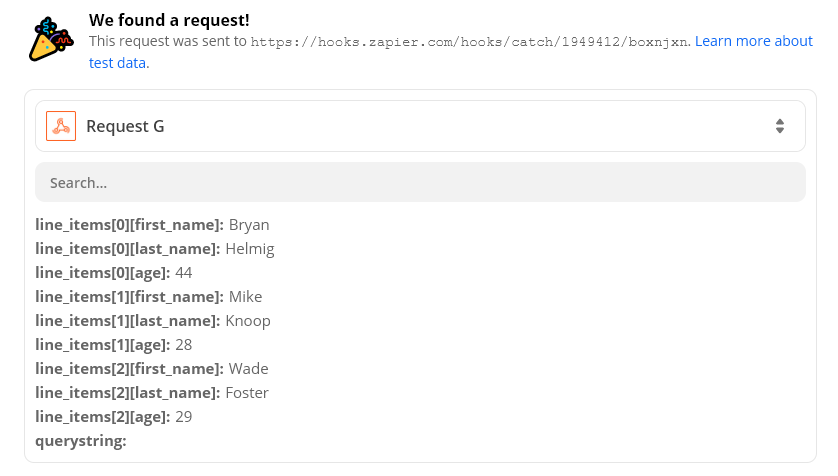 If I wanted to send each person quoted to a google spreadsheet, how would I do that?
The zap only allows mapping of the children [0] of the array, not like "for all first names" do this.

Basically how would I use a webhook to accomplish essentially a for loop in js?

Any help pointing me in the right direction would be great!
Thanks
Ben