I have been able to connect the majority of my Instagram accounts except 4 different accounts.
The example shown " Memphis " is displayed in step 1 for Publer, but when you get to step 2 on the account to use, the account is not shown.
The accounts are linked on facebook business integrations and instagram account is in fact a business account and linked to facebook account.
Any insight would be tremendous help.
Thanks!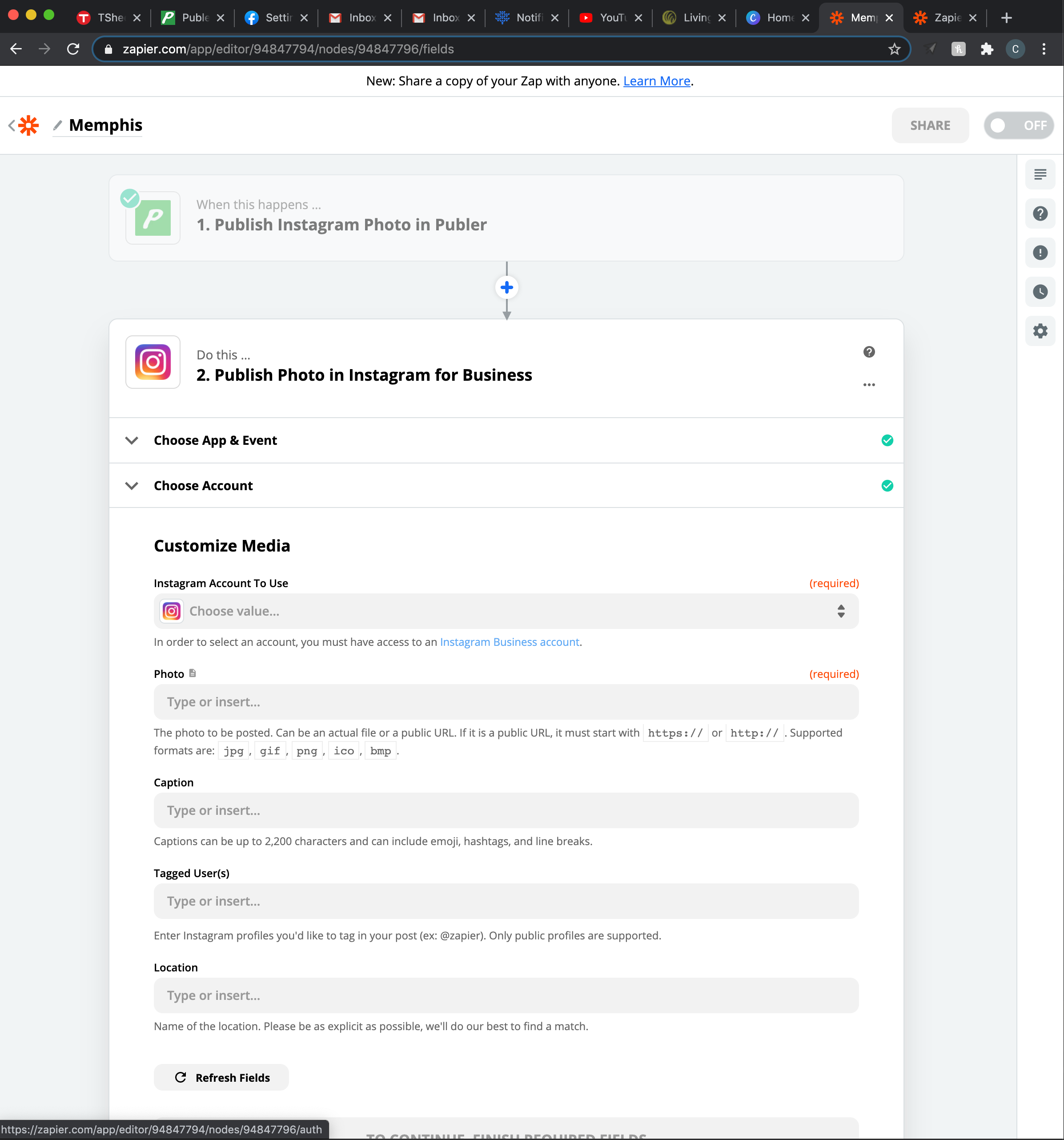 Best answer by Danvers 11 August 2020, 14:45
Hi @Elnico50, if you've been through all the permissions listed in the Common Problems with Instagram for Business help doc the first thing to try is to reconnect your Instagram for business account on the My Apps page. That will make sure that Zapier has the most up to date list of permissions from Facebook/Instagram. 
If that doesn't help then the best thing to do is to contact the Support Team using the Get Help form as they'll be able to walk through each setting with you. 
View original