Recently we decided to try the integration between AutoTask and MS Teams.
When using my administrative account, I can very easily connect Zapier to my 365 account.
When using my non-administrative account I get a permissions error.
Is there a guide of what permissions, and what setup in 365 is required to use Zapier?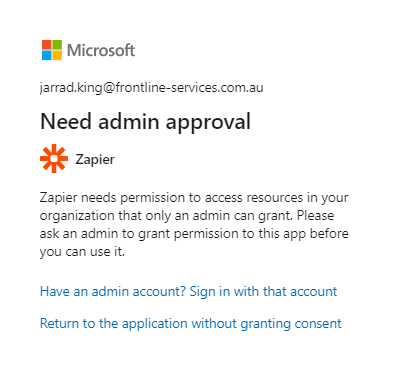 Best answer by Liz_Roberts 25 March 2020, 20:28
Hi @ThaMuffinMan,
Thanks for reaching out and sorry you're running into an issue connecting here!
It sounds like your admin (I assume that's you in this case!) will need to go into your Microsoft Teams permissions page to grant access to users who are not admins. Here is a link to what information Zapier would need access to: https://zapier.com/apps/microsoft-teams/help. 
Let us know if that does the trick and please reach out with any additional questions!
View original