hi - 
I simply want to Find a Record in Salesforce by  a Contact's email address AND Last Name. But the "Field To Search By" only allows 1 field. Can this be solved with a SOQL query? If, so how would it be written? thanks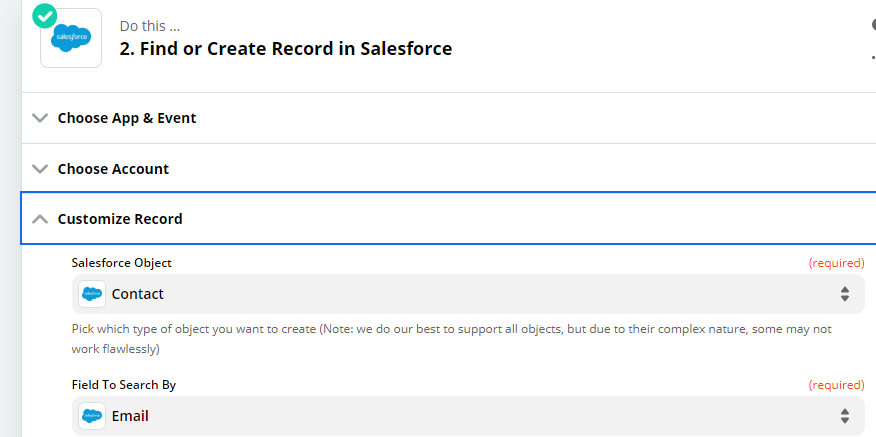 Best answer by Liz_Roberts 4 June 2020, 22:25
Hi @Kim S ,
Thanks for reaching out!
I see that you worked with Jared in Support on this question and, as it's not yet possible in Zapier to search by multiple criteria for the Salesforce record, they have added you to an existing feature request.

This does a few things:

- Bring this to the attention of the developers
- Helps track interest in this feature being implemented
- Allows us to notify you via email if this feature becomes available in the future

While I don't have an estimate on when this might be added, we will definitely notify you via email if it is.
I know that is not the answer you were hoping for, but please let us know if you have any additional questions!
View original